Learning Tree International, a training company that offers intensive courses for IT professionals, managers, and computer users.
"We recently installed Rollback Rx from Horizon DataSys as our restore solution," O'Neal says, "and we are very happy with the results. We have educational centers in the U.S., Canada, France, Sweden"

A premier online K-12 educational provider learns a lesson in efficiency and savings with a solid technology support solution.
As a premier online K-12 educational provider, PA Cyber offers students and families a chance to build their very own school; Using advanced technology that we provide, our students enjoy a customized education that is second to none…

A Worry-Free Instant Restore Solution.
A small, rural northwestern Illinois school district sees the value and benefits of an instant restore solution for their computers. The Kewanee IT Department serves not only Kewanee High School but five other K-12 buildings within the district. The district's technology inventory is well over 2,000 devices, including computers, many servers, routers and other networking equipment.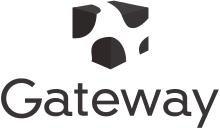 Founded in 1985, Gateway has grown to become the third largest PC manufacturer in the United States and one of the top ten worldwide.
The company's Professional Sales Division sells PCs, servers and services to education, government and mid-enterprise markets. Gateway attends dozens of industry trade shows where potential IT decision makers can evaluate Gateway systems first hand…