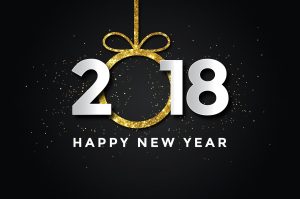 What a year it's been for many in the tech industry, whether you're an IT Admin, Tech Aficionado, Home User, or anybody in between! I We can all agree that with the various threats out there, we're all better off using Horizon DataSys' instant restore solutions.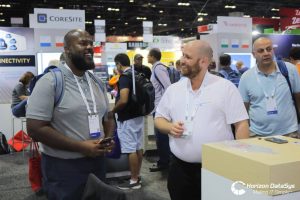 As a company, we had a year full of great success. This year's Microsoft Ignite in Orlando was our best yet, and we had a huge increase in attendance and interest from IT professionals across multiple industries in our instant recovery software.
Many attendees were excited to protect their PC's with our Windows System Restore alternative, RollBack Rx.
We heard from various users of RollBack Rx and Reboot Restore Rx who were able to restore their machines after various attacks by WannaCry, NonPetya, Locky, and various other Ransomware and Malware strains. Reminding all of us that protection of your devices and efficient virus removal with RollBack Rx or Reboot Restore Rx is now needed more than ever.  
Finally, we released new builds for our programs that addressed bugs and issues that our users faced, in particular, our new builds have addressed Windows 10 compatibility issues, making RollBack Rx and Reboot Restore Rx a stronger restore and recovery solution for Windows 10 users. In addition to strengthening our restore on reboot and instant recovery technology, we were also able to add additional features that our users have asked for in the past. If you haven't yet, feel free to download the new builds over at our downloads page and try them out for yourself!
While 2017 was a great year for Horizon DataSys, we are all about ensuring that our users are protected from unwanted changes, and this is what some of our clients had to say about our award winning solutions and the role they played in protecting their devices in 2017:
"We have a userbase with a proclivity for clicking on things they should not. Our techs currently spend a lot of time driving around swapping out re-imaged hard disks since we're spread out a bit geographically.  Initially I was looking at Deep Freeze, but it seems like a sledgehammer where we need something more like a ball-peen.  We don't really need to lock things down, we just need a way to recover from malware and ransomware and things like that, or a user accidentally deleting their entire set of desktop icons. But we need to do it remotely. RollBack Rx Professional has been able to do this for us with speed and efficiency!"
Texana Center
"We like the price and feature set of Reboot Restore Rx Professional. It really fits our needs!"
YJT Solutions

"RollBack Rx Professional has been a great tool, providing our administrators and users with a quick and efficient tool for preventing unwanted changes on our machines"
Danbury Hospital

We all have a lot to look forward to in 2018. Once again, Horizon DataSys will be attending Microsoft Ignite in Orlando. We're also hard at work on new versions and builds of our existing solutions, meaning that users have a lot of enhancements and improvements to look forward to in 2018.

As always, you can stay in the loop through our social media. We're on Facebook, Twitter, Spiceworks, Youtube, and many other platforms! If you'd like to chat with us, we're available Monday to Friday, from 5 AM to 5 PM Pacific Standard Time (PST). Feel free to call us at 1-800-496-0148, Submit A Ticket, or you can always open a chat with us!


                                                                                                   We look forward to making IT simple for you in 2018!