Restore on Reboot Software Alternatives
Restore on Reboot Software Alternatives
There have been only a few software on the reboot on restore market that focused on public access computers.
They freeze one state of the PC and restores to that state on every reboot. These programs have been around for a long time, but they haven't changed much since they first went out, but for a simple restore and reboot program, they get the job done.
In that time several competitors have put out their own versions, often acting as a mirror with equal or fewer features. Programs such as Norton GoBack, Comodo Time Machine, RestoreIT, CleanSlate, and even Microsoft's own SteadyState (which has been discontinued) all offered their own "freeze" type effect to the drive, but often came up short.
Horizon DataSys' Reboot Restore Rx leading by far as the main competitor in the restore on reboot market, and while other software remained happy with what they had, HDS took the concept and improved on it.
No more Windows update boot loops. No more thawing just to update. No more extra costs for centralized management. No leaving the MBR exposed to threats.
Remote Management

RMC Access to Clients via LAN or WAN

Back Out From Baseline Update

Exclusion Drive / Registry Exclusion

Access Control & Data Security

Multiple User Access / Permissions

FREE

Tray Icon Hidden From Non-admin User
Reboot Restore Rx Professional
Overview
Formerly Drive Vaccine, Reboot Restore Rx Pro prevents any and all changes made on your drive(s) making those PCs bulletproof and unbreakable. It is designed for public access computing environments such as schools, computer labs, kiosks, hotels, Internet cafes, and libraries.
We understand it takes a certain fortitude to service PCs in the public domain where users are not always careful and computer usage is high. That is why we built Reboot Restore Rx Pro to be fast, effective and efficient. Regardless of what a user does (including erasing files, installing software or even hacking the system registry) Reboot Restore Rx Pro will automatically restore the PC to your desired system state on a schedule you set.
Download Reboot Restore Rx Pro
Version: 11.2
Build: 2705507210
Download Now
Last Updated: March 10, 2020
Requirements: Windows 7, 8 & 10 (all 32 and 64 bit versions)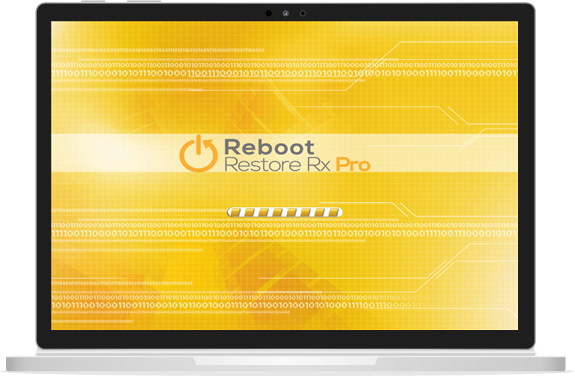 Restore on Reboot
Instantly reset to the baseline on startup or restart.
Completely Free
Freeze one PC state. For free.
Administrator Friendly
Administrator-only program. Freeze all users. Save your time.
Overview
Reboot Restore Rx prevents any changes made on your drive(s) by restoring a saved baseline every time the PC boots up.
It is designed for small public access computing environments such as classrooms, libraries, kiosks, and internet cafes.
Even when users download files, viruses, malware, or even try to delete registry keys, Reboot Restore Rx will restore the PC back to your desired state.
Download Reboot Restore Rx
Version: 3.3
Download Now
Last Updated: March 10, 2020
Requirements: Windows Windows 7, 8 & 10 (all 32 and 64 bit versions)
Winner of Tech & Learning: Best Product
Until recently, there were only commercial products available that would provide the basics requirements of what Steady State had offered. Thankfully, a technology leader, Horizon DataSys, has stepped in to fill the void left behind by Windows SteadyState and commercial alternative such as Deep Freeze.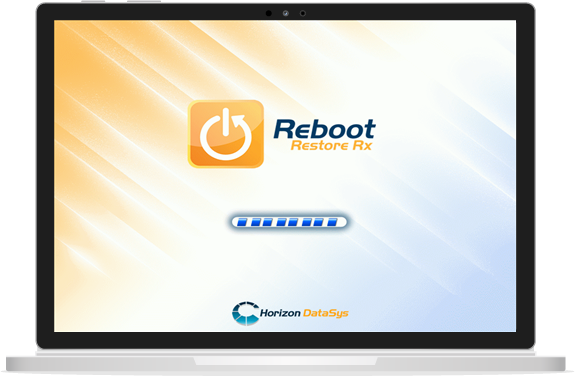 Restore. Any Time.
Restore to the baseline on a schedule you set.
One-Click Instant Update
Update the baseline without restarting your computer.
Reduce Maintenance Cost
Drastically reduces computer maintenance, and can be used to protect tier one public access computing environments.